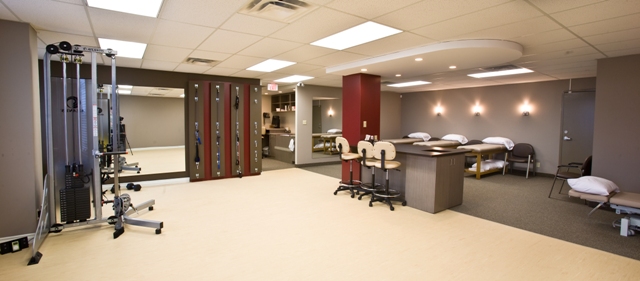 Our staff combines the evidence-based success of the sports medicine model with the growing demand for holistic care. We cater to anyone with an interest in improving their function, decreasing pain or removing physical activity limitations. You don't need to have a sports injury to consult our clinic.
All Staff are Fully Vaccinated: In an effort to provide the safest health care environment possible, all staff have received full vaccination (two doses PLUS booster[s]) for COVID-19.
Osteopathic Manual Practitioners
Administrative Staff

---
Join Our Team!
We're looking for 1-2 highly skilled manual therapists to become a part of our team. For more information, click here.
---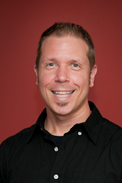 Richard Gregory, B.Sc. CAT(C), D.O.M.P.

Clinic Director | Certified Athletic Therapist, Osteopathic Manual Practitioner
Richard uses a global treatment approach combining the specific knowledge of muscle testing and exercise prescription from athletic therapy with the manual therapy skills of osteopathy.
He has a Bachelor of Science from Concordia University with a specialization in Athletic Therapy (1999) and a professional diploma in osteopathy with the Collège d'Études Ostéopathiques (CEO) in Montreal (2004). The CEO, affiliated with the Canadian Colleges of Osteopathy in Halifax, Toronto and Vancouver, currently has the most demanding course requirements of all osteopathy schools in Canada. Richard is a member in good standing of the Ontario Association of Osteopathic Manual Practitioners.
Richard is also a certified Athletic Therapist with the Canadian Athletic Therapists Association, a Sports First Responder and has had certification as a Strength and Conditioning Specialist with the National Strength and Conditioning Association. He is also a Running Specialist (The Running Clinic) and Functional Movement Screen (FMS) certified.
Richard believes strongly in patient education and injury prevention. As such, home exercise programs play an important role during his treatments to support the changes occurring from manual therapy. He has been lecturing since 1994 on various sports medicine related topics at local organizations, fitness centers, Canadian Universities and surgical rehabilitation hospitals.
He has previously worked with Cirque du Soleil artists at their international headquarters in Montreal. He has also worked as a high-performance consultant with Athletics Canada as lead medical for sprints and relays. Participation as part of the Canadian medical teams for international sporting events include: 2016 Americas Rugby Championship (Canada, Argentina, Chile), 2012 Panamerican Combined Events Cup (Ottawa, Ontario), 2010 Commonwealth Games (Delhi, India), 2008 IAAF World Cross Country Championships (Edinburgh, Scotland), 2008 NACAC Cross Country Championships (Orlando, Florida), 2006 NACAC U23 Championships (Santo Domingo, Dominican Republic), 2006 NACAC Cross Country Championships (Claremont, Florida), 2005 Pan American Games - Juniors (Windsor, Ontario), 2003 Pan American Games - Juniors (Bridgetown, Barbados) and the 8th IAAF World Championships in Athletics 2001 (Edmonton, Alberta).
Please note: Richard is not a medical doctor.
(He/Him)

---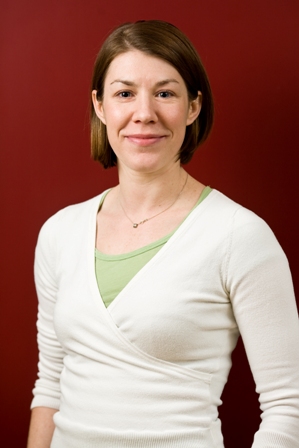 Shauna Ironside

, BSc., CAT(C), D.O.M.P.

Certified Athletic Therapist, Osteopathic Manual Practitioner
Shauna graduated with distinction from Concordia University's department of Exercise Science with a specialization in Athletic Therapy. She is a First Responder with the Canadian Red Cross, a Running Specialist (The Running Clinic) and is also Functional Movement Screen (FMS) certified.
Shauna completed her studies at the Canadian College of Osteopathy and is a member in good standing with the Ontario Association of Osteopathic Manual Practitioners. She completed a clinical study investigating functional lung capacity in addition to her training in osteopathy which includes manual therapy for the spine, pelvis, extremities and TMJ.
Shauna combines both athletic therapy (manual therapy, joint mobilization, exercise prescription) and osteopathic manual therapy into all of her rehabilitation plans. She also believes that patient education and exercise prescription are of utmost importance for fast recovery and preventing the recurrence of injury. Shauna prides herself on a global approach to treating the body for effective return to sport, work and for the maintenance of optimal health.
Shauna has previously worked at the Ottawa High Performance Centre (OHPC). She is a medical team therapist with the Canadian Trampoline, Tumbling and Double-Mini Trampoline team. She has worked with a variety of sports teams including the Ottawa Fury W-League Soccer Team, Ottawa Irish Rugby Club and Concordia University Football Team. She has also provided athletic therapy at various regional and national sporting events including the World Junior Hockey Championships, National Rugby Championships, Ontario Gymnastics Qualifiers, Ontario Trampoline Qualifiers, Ontario Summer Games and Provincial Judo Qualifier.
Shauna is a runner, triathlete, avid outdoor enthusiast and long-time Ottawa resident.
Please note: Shauna is not a medical doctor.
(She/Her)


---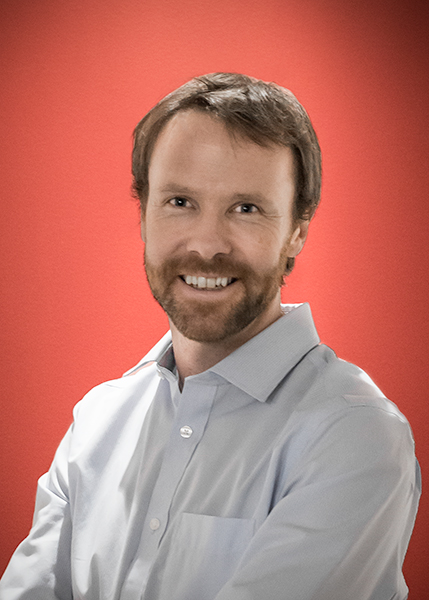 Neil Price, M.Ost, B.Sc. Hons., D.O.M.P.

Osteopathic Manual Practitioner
Neil completed his master's degree in osteopathy at the British School of Osteopathy (BSO). He has an Honours Bachelor of Science in Sports and Exercise Sciences from the University of Gloucestershire and a Diploma in Fitness Training and Sports Therapy. He is a member in good standing of the Ontario Association of Osteopathic Manual Practitioners.
The BSO is one of the oldest schools of osteopathy, world-renowned for its exceptional teaching and finesse in manual therapy. As a BSO graduate, Neil combines a structural approach in treatment with patient education to effectively address patients' concerns.
Neil's professional training in traditional osteopathy and exercise sciences allows him to use hands-on techniques as well as provide tailored home exercise programs. He is comfortable addressing both acute and chronic conditions resulting from sport, work, or everyday activities.
Prior to moving to Canada, Neil was a founding partner of Body Foundation Osteopaths, a private clinical practice in London, England. He uses sports massage techniques and personal training to empower those he works with to overcome their existing barriers and achieve their personal physical goals.
Neil is an accomplished athlete who has successfully completed several ultra-marathons and long distance cold water swimming championships.
Please note: Neil is not a medical doctor.
(He/Him)

---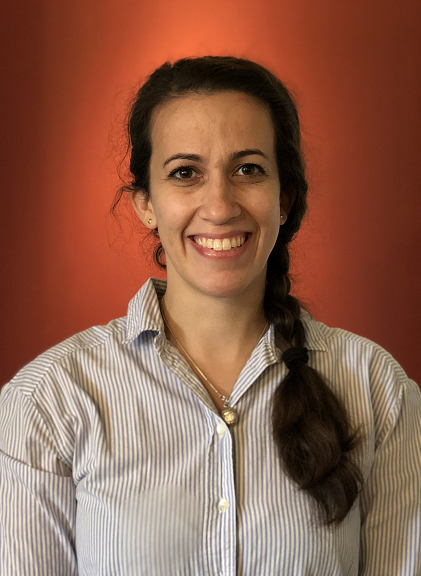 Pauline Costa, B.Sc., D.O.M.P.
Osteopathic Manual Practitioner
Pauline graduated from the Collège d'Études Ostéopathiques (CEO) in Montreal with a professional diploma in osteopathy. She also graduated from Concordia University's department of Exercise Science with a Bachelor of Science and completed course work from Kiné-Concept in Kinetic Swedish Massage. Pauline is a member in good standing of the Ontario Association of Osteopathic Manual Practitioners.

Pauline has worked in public medical, private sports injury and osteopathic clinics. She has a special interest in chronic pain and completed a research review on the topic of treating patients suffering from chronic pain.

Having graduated from the CEO, Pauline is very comfortable treating a wide variety of dysfunctions. This includes muscle and joint pain, headaches, abdominal/pelvic pain and cramping, digestive disorders, respiratory issues and chronic pain.

She embraces the multi-disciplinary approach and regularly works with other healthcare practitioners to provide the best possible treatment outcome for her patients. Her focused manual therapy treatments are always combined with exercises to maintain and improve function between sessions. She believes strongly in providing effective health care with compassion and empathy.

Pauline is a salsa dancer and understands the body's need for movement and physical activity. She speaks fluent French, English and Portuguese.
Please note: Pauline is not a medical doctor.
(She/Her)

---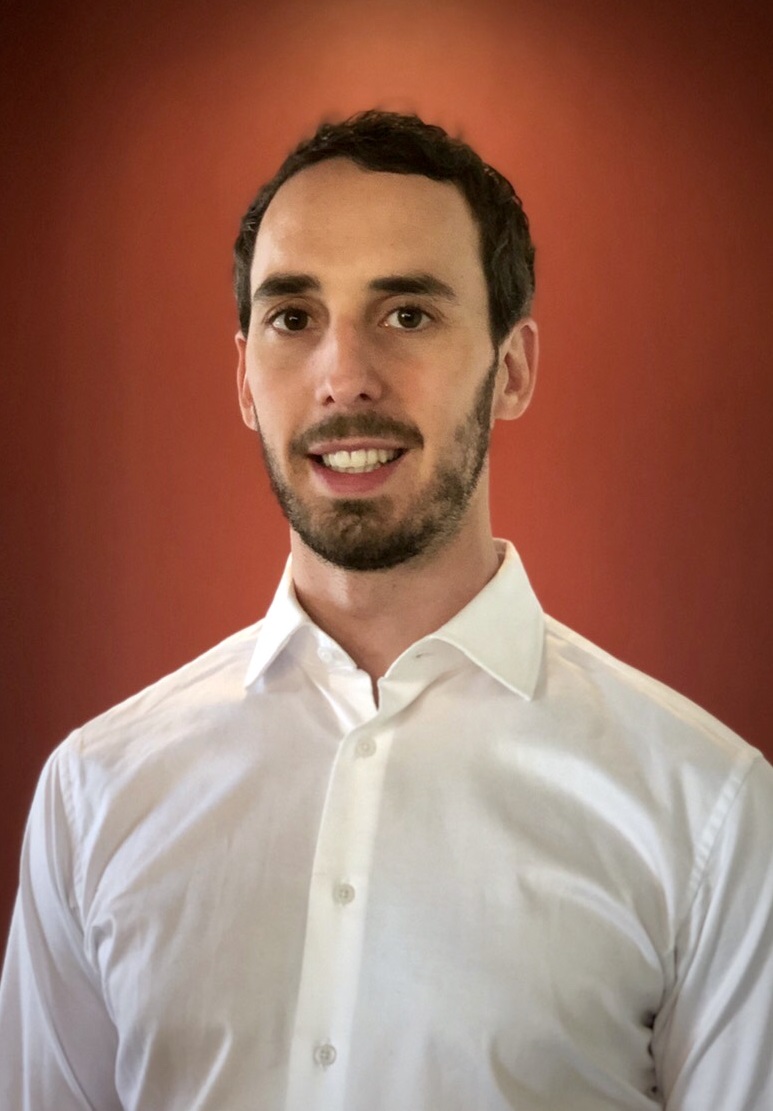 Carl Teychene, M.Ost., D.O.M.P.
Osteopathic Manual Practitioner
Carl is a passionate osteopathic manual practitioner who has completed a master's degree in osteopathy from the Institut Dauphine d'Osteopathie of Paris. This is a five year, full-time program recognized by the Ministry of Health in France. This French training focuses on a holistic approach to patient health and covers a very wide variety of dysfunctions including the musculoskeletal, cranio-facial, visceral (internal organs) or nervous systems. The Institut Dauphine d'Osteopathie of Paris is known for its specificity of manipulation and manual therapy techniques.

Carl has always had an strong interest in sports, having worked with the French Professional Championship Rugby Division and the French Amateur Championship Soccer League. Carl has recently started practicing Jiu-Jitsu and continues to run for fitness. His interest in sports and athletics allows him to appreciate how the body moves and functions in athletic endeavours, the movements required for work and everyday life. He has also completed a clinical study on the effect of manual therapy of the thoracic spine on blood pressure and heart rate on rowers during effort.

Identifying as a life-long learner, he actively pursues continued education and has taken post-graduate course work in the areas of Mulligan concept upper quadrant, visceral manipulation, cranial-sacral techniques, primitive reflexes, dynamic neuromuscular stabilization, nerve manipulation, McKenzie mechanical diagnosis and treatment of the lumbar spine. He regularly reads peer-reviewed clinical research to improve the efficacy of his treatments.

Knowing that every person and each condition can present in a unique way, Carl prides himself as an attentive listener and keen observer of both body position and movements. The combination of an evidence-based approach, specific manual therapy and tailored exercise prescription allows him to make the most out of each appointment.

In his free time Carl practices Jiu-Jitsu, enjoys running, yoga, learning Italian, travelling with his wife and riding his motorcycle.
Carl can provide assessments and treatments in both English and French.
Please note: Carl is not a medical doctor.

Click Here to Email Carl
(He/Him)

---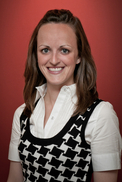 Sara Roy, B.Sc., PT
Registered Physiotherapist
Sara obtained her Bachelor of Science degree in Physical Therapy at McGill University in 2004. After graduating, she worked at a private sports medicine clinic in Montreal for over 6 years. She is a member of the College of Physiotherapists of Ontario.
She has worked with patients of all ages suffering from various orthopedic, neurological and cardiorespiratory problems and has regularly treated artists from Cirque du Soleil and the Conservatoire de Danse de Montréal. During her time in university, she also worked with the McGill Martlets Hockey team (2002-2004).
She believes in a holistic approach to treating patients, using a combination of manual therapy and rehabilitative exercises to retrain the body for peak performance. Patient education is key in the prevention of injuries and allows one to take charge of their recovery.
Sara also has a Bachelor of Science degree in Physiology from McGill University (2001), is a Sports First Responder and is fluent in both English and French.
(She/Her)

---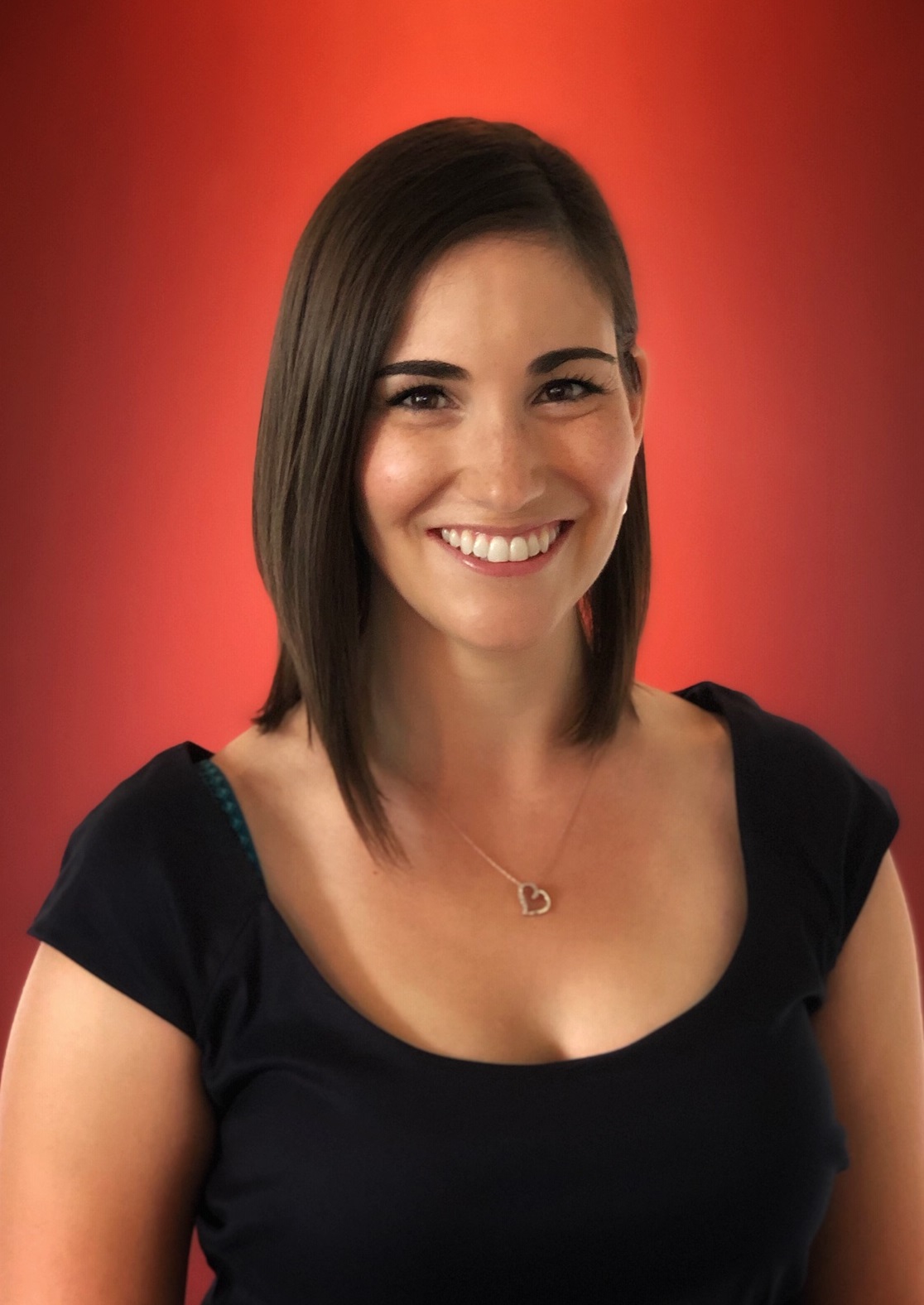 Geneviève Renaud, RPT, BScPT, MCIScPT, FCAMPT, Dip. Sport PT, RISPT

Registered Physiotherapist

Geneviève, completed a Bachelor of Science in Physiotherapy from the University of Ottawa (magna cum laude) in 2008 and a Masters of Clinical Science in Manipulative Therapy from the University of Western Ontario in 2014. She holds a Diploma in Sport Physiotherapy and fulfilled the rigorous academic and practical requirements in order to complete a Degree in Advanced Manual and Manipulative Therapy (FCAMPT). In 2017, she became a Registered International Sports Physical Therapist. Geneviève is one of very few therapists in the Ottawa region with this combination of post-graduate diplomas.

Geneviève is a member of the Canadian Physiotherapy Association's orthopaedic and sport divisions, is part of the Healthy Dancer Canada network, and is licensed through the College of Physiotherapists of Ontario.

Having worked for several years at Amped Sports Lab, and with many different sports teams, locally, nationally and internationally, Geneviève has extensive experience working with athletes of all ages and calibers. She has been a member of the Canadian medical team for many multisport games; highlights include the 2016 Youth Olympic, the 2017 Jeux de la Francophonie, three Universiades, and the 2019 Pan American Games.

In her practice, Geneviève uses an evidence-based approach combining manual therapy, education and tailored exercises to address the issues identified during her detailed assessments. She treats acute and chronic musculoskeletal conditions including painful issues related to work postures and limitations to active living. You don't have to be an elite athlete or have a sport related injury to be treated by Geneviève! She has taken multiple post-graduate courses including in movement and motor control, running related injuries, pain science, concussion management, vestibular and dizziness rehabilitation. Geneviève is also qualified to perform integrated dry needling.

Having danced competitively for over 20 years, she has co-founded Pivot Dancer and created the Strong Dancer Program; a strength and conditioning program based on the latest science in sport medicine, designed to address the specific needs of performance artists.

Physical activity has always been an important part of Geneviève's life. When she is not at work, she enjoys weight training, yoga and cooking. She also likes to go running, snowshoeing, kayaking and cycling with her husband (when they are not travelling the world together!) Geneviève genuinely loves helping her patients recover their function, improve their quality of life and return to their favourite activities and sports.

Geneviève can provide assessments and treatments in both English and French.

Click here to email Genevieve
(She/Her)

---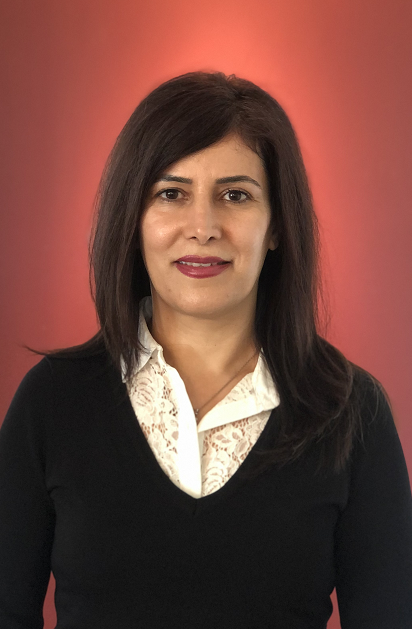 Kathy Naghavi, B.Sc. PT
Registered Physiotherapist
Kathy has been a Physiotherapist for over 30 years and has spent the last 20 years here in Ottawa. She is a member in good standing with the College of Physiotherapists of Ontario. Her area of clinical expertise covers virtually all orthopedic conditions (musculoskeletal), chronic and acute injuries and sport related injuries. In her practice, she frequently provides pre- and post-operative rehabilitation for total hip replacements, total knee replacements and other surgical procedures. She follows the most up-to-date, evidence-based rehabilitation protocols to improve treatment outcomes.

Kathy regularly educates patients on their condition, so that they understand why it happened, how to treat it and she provides clear instructions on how to avoid a recurrence in the future. She uses effective manual therapy techniques and precise exercise prescription to achieve measurable results from clinic appointments. The result is a steady path to improved function.

Over the years she has taken many continuing education courses including McKenzie Mechanical Diagnosis and Treatment Parts A and B, Acupuncture and Dry Needling, Mulligan Concepts, Cervical Dysfunctions, Orthopedic Manipulative Therapy, Mobilization of the Nervous System, Diagnosis and Treatment of Movement System Impairment (Shirley A. Sahrmann), Prevention of Running Injuries and IASTM (Graston) techniques.

Kathy is a firm believer in life-long learning, strives for superior patient outcomes and understands the value of a multidisciplinary approach. She is fluent in both English and Persian (Farsi).
(She/Her)

---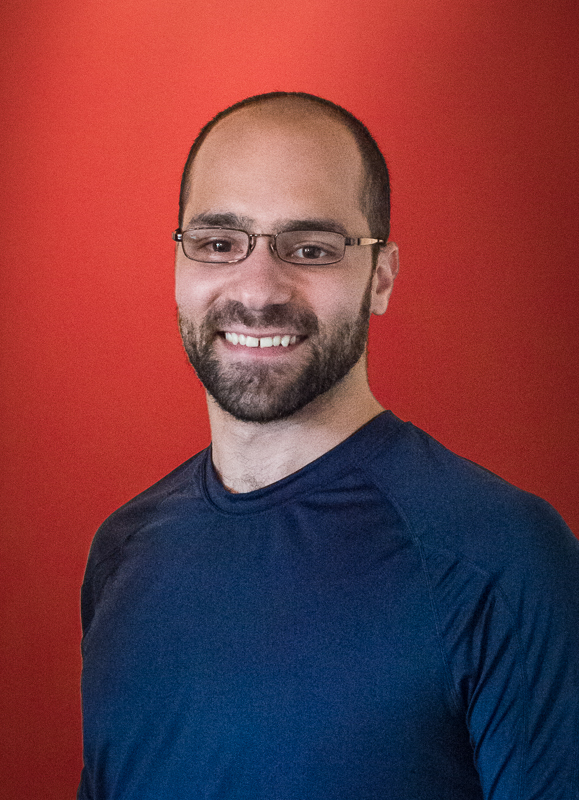 David Witiluk, M.Sc., R.Kin
Registered Kinesiologist, Strength and Conditioning Specialist
David has an Honours Bachelor and a Master's of Science Degree in Kinesiology from Lakehead University. He has experience creating a wide variety of training programs which develop fundamental movement skills for athletes and improved health and fitness in the general population.
He has been actively involved in research in biomechanics and physiology of the human body and has completed the following studies:
The effect of warm-ups and elevated oxygen consumption on running performance in trained collegiate distance runners.
The relation between active flexibility and running economy in competitive male and female university distance runners.
Pilot study: Stability ball exercises for seated postures.
David is passionate about running both on and off the track. He has competed at the University level in middle distance track and cross country races. He has also coached the Lakehead Athletics Club Track Fundamentals program developing speed, skill, strength, and suppleness.
David cares about helping people regain and maintain an active lifestyle, maintain general health or improve performance in sport.
(He/Him)

---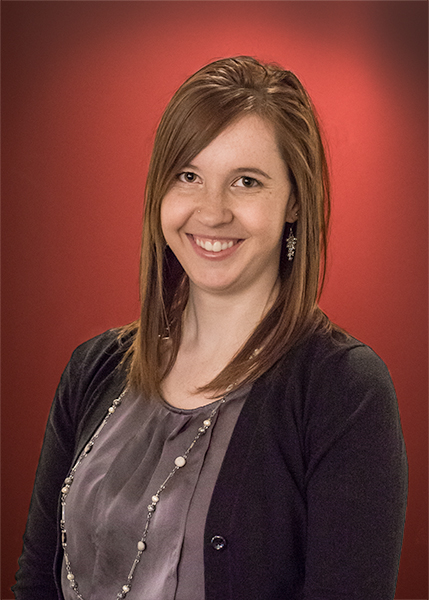 Emily Roik
Clinic Manager
Emily has been with us since the opening of the clinic in 2008. She has a background in medical administration and has worked with the public for many years.

Emily ensures that the clinic is maintaining the policies and standards of all regulatory bodies and provincial associations that our multidisciplinary practitioners are a part of. She helps facilitate our services for Blue Cross federal program members, and also for those using workplace extended health benefits, or those without extended insurance. Most importantly, she keeps all of the clinic's plants alive.

Outside of work, Emily spends much of her time running after her busy beagle mix, Max.

Emily has been a helpful and dynamic addition to our team, and she will be happy to answer any questions you may have about the clinic.
(She/Her)
---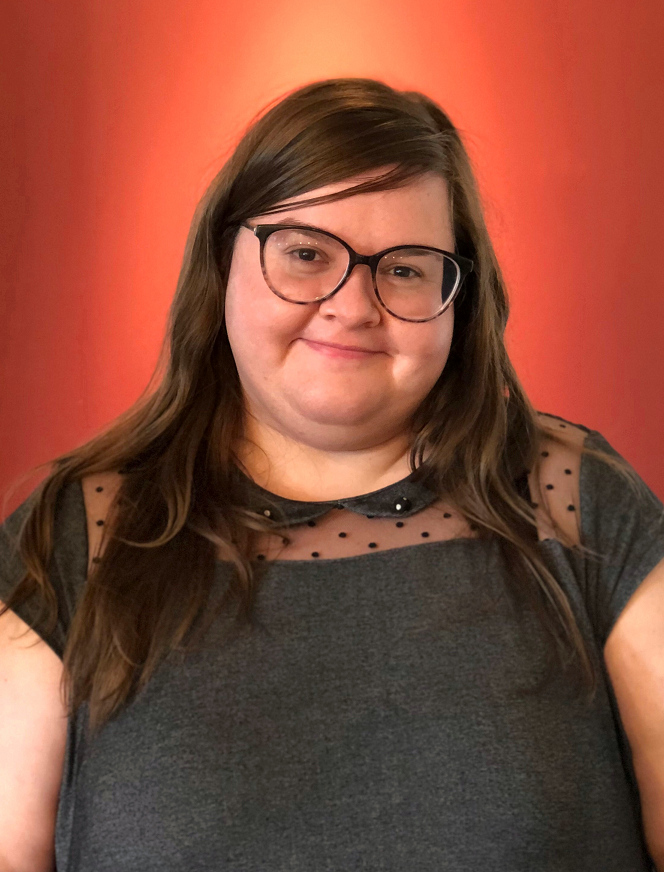 Ashleigh McDonald

Office Administrator
Ashleigh joined our team in November 2020, and has been an integral part of the clinic ever since! She is the voice you will most often hear on the phone, and the friendly face that greets you when you enter the clinic. Ashleigh has many years of experience in customer service and administration, having previously worked in similar clinic settings, as well as Indigo. Outside of work, Ashleigh is a film enthusiast, and you can often find her at the movie theatre or at home re-watching the classics. Ashleigh will be happy to help answer your questions, remind you of our COVID protocols, and guide you through the appointment experience!
(She/Her)
---